Do the Pizazz have all new songs up? (or are you just rotting in hell)(check em out at the bottom)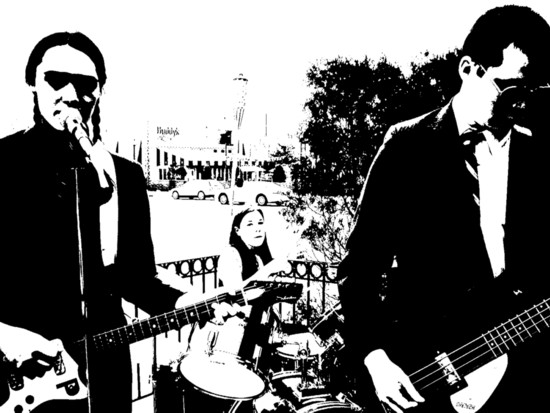 Welcome to the Pizazz Web site. The Pizazz are a band from the Metro-Detroit area.
These are some words about us from our fans:
"The Pizazz is Happy Fun time Music!" -Jennifer St. Onge of the Pantano Femmes.
"Jesus ain't got nothin' on The Pizazz!" -MONKEY SKULL.
"The pizazz are a band like no other. Though on the outside they may seem like ordinary Detroit kids playing rock and roll, don't be fooled. Inside their hearts lurk deep dark secrets. What are these said secrets, you ask? Well, I can't disclose that. But, What I can say is that The Pizazz are here to rock you and anyone near by. So, watch out world! You're about to witness the newest American idols!" -Alisa of the Lincoln Park High School Marching Band
"The Pizazz present an eclectic mix of neo-soul banana milkshake funk and surf rock insanity to the aural pleasure of all privy enough to be within the radius of their sound spectrum" -John Naglick
"Those fuckers have my money!!!" -Johanna Mascot of the Mascots
"I love The Pizazz so much! Mary, Mike and Mike are so talented. I love listening to them every chance I get. I just cant get enough of the Sandwhich Queen song;) Taco Bell Tuesday anyone?" -Sandy from Newman Family Dental
-----------------------------------------------------------------------------------------------------------------
Yeah. None of that makes much sense. I know.
Maybe music these days makes too much sense.
Come hear us and get confused.
We have a link to our Mp3's
HERE
.